Canon Enables Businesses to Automate Invoice Processing with Therefore™ Smart Capture
An intuitive cloud-based solution, Therefore™ Smart Capture helps businesses of all sizes automate and streamline invoice handling processes using Artificial Intelligence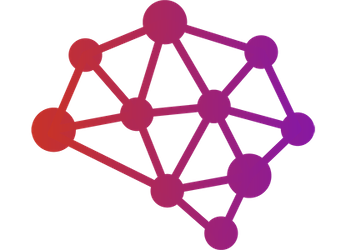 SINGAPORE, 3 May 2021 — Canon today announced the launch of Therefore™ Smart Capture, a cloud-based solution that simplifies invoice processing using artificial intelligence (AI). Ideal for businesses looking to reduce time-consuming manual processes, Therefore™ Smart Capture extracts data from invoices automatically using AI, and helps accounting departments process invoices of different layouts easily without pre-configuring any templates.

"The integration of powerful AI engines into day-to-day business operations is key in automating manual processes," said Koji Okamoto, Director of Regional Business Solutions, Canon Singapore. "Designed to support users who currently rely on manual or only semi-automated invoice indexing methods, Therefore™ Smart Capture reduces workload by automating data extraction using AI. An automated, digital invoice processing workflow not only increases productivity amid new ways of working, but also reduces human errors for greater accuracy."

Therefore™ Smart Capture works with invoices of different layouts seamlessly. Without complex settings or configurations, the intuitive solution automatically recognises and extracts line items as well as relevant index data from any invoice. It also compliments existing capture features in Therefore™ by allowing invoices saved in any manner to be processed effortlessly. Through a workflow, invoices get uploaded to a cloud-based recognition server for automated data analysis and extraction, where users can subsequently review the extracted data before confirming. As the system handles more invoices progressively, the AI engine learns and provides users with more accurate results over time.

Therefore™ Smart Capture will be available from May 2021 onwards through the purchase of credits for all Therefore™ Online customers, and for Therefore™ On-Premise customers who upgrade to Therefore™ 2021 upon its release.


About Canon Singapore Pte. Ltd.
Canon is a global leader in photographic and digital imaging solutions. Canon Singapore Pte. Ltd. is the headquarters for South & Southeast Asia driving sales, marketing and service strategies. Besides handling the domestic market, the company covers 23 other countries and regions including subsidiaries in India, Malaysia, Thailand and Vietnam. The parent company Canon Inc. has a global network of more than 300 companies and employs about 180,000 people worldwide. Canon is guided by its kyosei philosophy that focuses on living and working together for the common good.

More information is available at https://asia.canon.