Canon Announces the Ll7060SAC, a CMOS Sensor that Enables High-quality HDR Image Capture in Locations with Stark Differences in Light Levels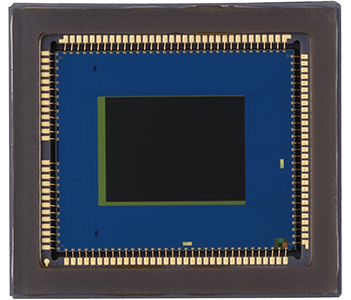 SINGAPORE, 3 December 2021 — Canon announced today the launch in Japan of the LI7060SAC, a new 1/2.3" CMOS sensor that is able to realize1 a high dynamic range of 120 decibels (dB) via double exposure2 and an effective pixel count of 2.81 million pixels (1936 x 1456).

In recent years, there has been a growing need in such fields as infrastructure inspection and wearable devices for image sensors capable of capturing high-quality images under conditions in which there is a stark difference in light levels. Canon's new sensor aims to address such needs by making possible capture of high-dynamic-range images of 120dB with double exposure or 75dB with single exposure1. In addition, the sensor supports image capture in a 4:3 aspect ratio with a resolution of approximately 2.81 million effective pixels and greater vertical viewing space than a 16:9 Full HD aspect ratio. This helps reduce the burden on overall monitoring systems, including surveillance cameras, while enabling image capture of wide areas with high image quality and high dynamic range. By offering the LI7060SAC alongside the LI7050 high-sensitivity HDR CMOS image sensor (released in October 2020), Canon helps meet a variety of user needs.

Equipped with a new "HDR Drive Function," the new sensor can increase saturation, which enables storage of more electrons per pixel, while mitigating the resulting effect of increased signal noise. This makes possible image capture with a high dynamic range of 120dB when performing double exposure. Thanks to this capability, overall system power consumption can be reduced while capturing high-quality images of subjects in locations where there are stark differences in light levels.

The LI7060SAC supports wide-area image capture enabled by a 4:3 aspect ratio, commonly required by robotic vision systems and infrastructure inspection cameras, as well as the MIPI CSI-2 interface that is widely used by cameras and mobile devices. What's more, the sensor is able to operate in a wide temperature range of -20℃ to 85℃, making it suitable for wearable devices used in a variety of conditions. In order to respond to the issue of high device temperature causing increases in dark current noise3, and accordingly, black levels4, resulting in dark areas of captured video turning white, the sensor's real-time black level correction function helps maintain high image quality.

The LI7060SAC will be available from late December.


About Canon Singapore Pte. Ltd.
Canon is a global leader in photographic and digital imaging solutions. Canon Singapore Pte. Ltd. is the headquarters for South & Southeast Asia driving sales, marketing and service strategies. Besides handling the domestic market, the company covers 23 other countries and regions including subsidiaries in India, Malaysia, Thailand and Vietnam. The parent company Canon Inc. has a global network of more than 300 companies and employs about 180,000 people worldwide. Canon is guided by its kyosei philosophy that focuses on living and working together for the common good.

More information is available at https://asia.canon.


Appendix

Test Scenario Taken with LI7060SAC
Using a prototype camera equipped with LI7060SAC, the photo of a waiting room was captured, with a difference in brightness from the outside. With the LI7060SAC, long exposure (image 1), which mainly captures images in dark areas, and short exposure (image 2), which captures mainly bright images, are acquired alternately. The image (image 3) acquired by the HDR drive function allows accurate recognition of situations indoors even where there is a substantial difference between the lightest and darkest areas of an image.


With the LI7060SAC, you could get an image with an aspect ratio of 4:3. It is possible to acquire an image of approximately 2.81 million pixels, which is wider in the vertical direction than Full HD with an aspect ratio of 16:9.

---
1 In-sensor composite HDR not supported.
2 The process of acquiring an image when light reaches the sensor.
3 Signal noise that occurs due to heat, regardless of whether light is present.
4 The luminance level of the darkest portion of an image.