Canon Helps SMEs Maximise Productivity Amid Shifts to Hybrid Work Arrangements with the New imageRUNNER C1533i
Delivering efficient digitisation and intuitive operation, the entry-level A4 colour laser multi-function device complements hybrid ways of working seamlessly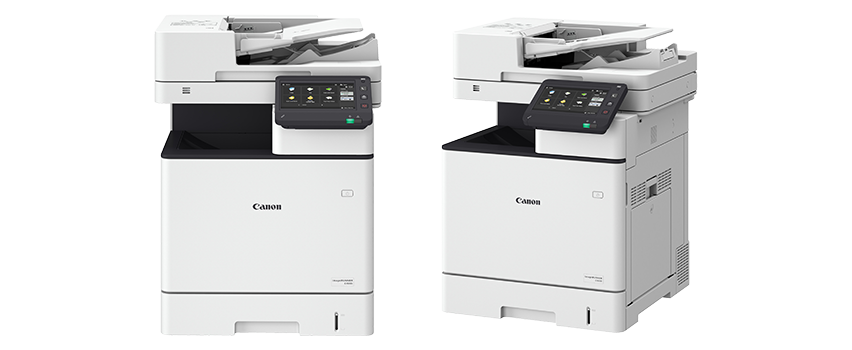 SINGAPORE, 9 April 2021 — Canon today announced the launch of the new imageRUNNER C1533i, a productive A4 colour laser multi-function device (MFD) built to provide today's businesses with swift digitisation, easy operation and fortified security. Ideal for small and medium-sized enterprises (SMEs) as well as workgroups within large enterprises, the compact MFD employs the same V² colour imaging technology as with the award-winning imageRUNNER ADVANCE (iR-ADV) colour MFDs, producing impressive colour printouts with print speeds of up to 33 pages per minute (ppm).

"As more businesses move towards adopting a hybrid work model that combines remote and office work, it is important to equip employees with the right solutions to maintain a high level of productivity," said Katsuya Tode, Assistant Director, Regional BIS Sales & Marketing, Canon Singapore. "Designed to facilitate hybrid ways of working in the new normal, the latest imageRUNNER C1533i helps users streamline routine tasks and digitise documents quickly for efficient collaboration, enabling employee productivity amidst alternating between working remotely and in the office."

Driving Workplace Productivity
Built to support hybrid working, the new imageRUNNER C1533i offers fast duplex scan speeds of up to 150 images per minute (ipm), connects to wireless networks and integrates with public cloud platforms seamlessly. The high speed scanning allows users to digitise documents quickly, share information and collaborate regardless of location, easing the transition between remote and office work, effectively boosting overall workplace productivity.

Simplifying Routine Tasks
The imageRUNNER C1533i provides ease of use with an intuitive user interface (UI) on a 7-inch colour touch panel that offers excellent visibility and easy operation. A smart Timeline feature on the Home Screen displays the history of settings used during repeated jobs, helping users complete routine tasks with one-touch and reduce time spent on repetitive operations. The MFD also provides the ability to customise preferences, offering personalisation of initial display screen, display language as well as frequently-used functions for added convenience and a greater user experience.

Securing Business Information
Aimed at helping businesses deter security breaches, the imageRUNNER C1533i features a device security function that verifies system at start-up, checking the validity of firmware and applications to prevent unauthorised modifications, before allowing users to safely power-on. The MFD also allows the encryption of scanned documents with passwords, so only authorised users with correct passwords can access the protected files.

Safeguarding valuable business information further, the imageRUNNER C1533i holds print jobs till users securely release the jobs for printing. This measure effectively eliminates the possibility of unattended printouts and helps prevent data leakage. The MFD also comes equipped with uniFLOW Online Express, a cloud-based print management solution that provides secure user authentication for preventing unauthorised device access and usage.

Availability
The latest imageRUNNER C1533i will be available at authorised Canon distributors and dealers from April 2021 onwards.


About Canon Singapore Pte. Ltd.
Canon is a global leader in photographic and digital imaging solutions. Canon Singapore Pte. Ltd. is the headquarters for South & Southeast Asia driving sales, marketing and service strategies. Besides handling the domestic market, the company covers 22 other countries and regions including subsidiaries in India, Malaysia, Thailand and Vietnam. The parent company Canon Inc. has a global network of more than 300 companies and employs close to 200,000 people worldwide. Canon is guided by its kyosei philosophy that focuses on living and working together for the common good.

More information is available at https://asia.canon.