Canon Meets the Needs of Hybrid Workforce with MobileWork DX
An internal collaboration platform, MobileWork DX helps companies drive hybrid work productivity by automating manual processes and enhancing communication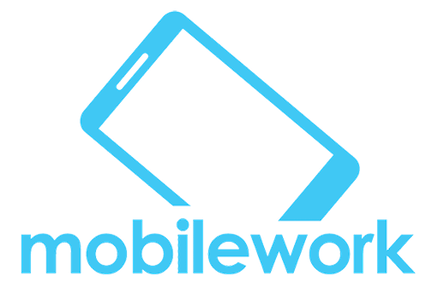 SINGAPORE, 18 February 2022 — Canon today announced the launch of MobileWork DX developed by Antelope1, a smart internal collaboration platform designed to help companies achieve operational efficiency. An established provider of intelligent content management and business process automation solutions, Antelope developed the innovative platform with a wide range of features to meet the diverse needs of today's hybrid and mobile workforce. Leveraging cloud technology, MobileWork DX enables remote, in-office and on-the-go workers to collaborate seamlessly from anywhere via the efficient, all-in-one mobile communication platform.

"The future of work is hybrid and more companies are adapting to a blended work model that consists of teams working in mixed environments," said Koji Okamoto, Director of Regional Business Solutions, Canon Singapore. "For the blended approach to work, we understand that it is important to equip the hybrid workforce with tools that ease working remotely, in the office and on the go. In view of the increasing demand, we launched MobileWork DX to provide companies with a simple mobile solution that supports flexible workflows and cross-function communication. We believe that the key to growth, and operational efficiency for any company operating in a changing business environment is the adoption of right technologies."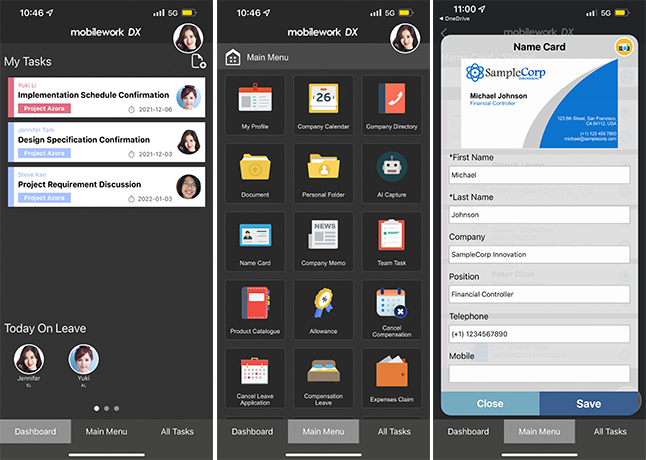 Driving hybrid work productivity, MobileWork DX combines in-built applications that effectively facilitate task automation, content collaboration and information access in one centralised hub.
Access information with ease – Users can view upcoming tasks, colleagues' contact details, company's latest news and announcements at a glance via Dashboard, Company Directory and Calendar.

Collaborate anywhere, anytime – With task management and content collaboration features, users can connect, share files, ideas and comments in real time, enhancing overall teamwork with effective communication.
Optimise productivity at work – Users can reduce time spent on manual tasks by auto-classifying documents, auto-capturing business card details and eForms for streamlining work processes.
Integrate seamlessly2 with Canon Multi-function Devices (MFDs) – A perfect combination, users can scan and upload documents directly from Canon MFDs to the cloud platform of MobileWork DX, as well as retrieve and print documents directly from the cloud via Canon MFDs.
The MobileWork DX will be available from March 2022 onwards.


About Canon Singapore Pte. Ltd.
Canon is a global leader in photographic and digital imaging solutions. Canon Singapore Pte. Ltd. is the headquarters for South & Southeast Asia driving sales, marketing and service strategies. Besides handling the domestic market, the company covers 22 other countries and regions including subsidiaries in India, Malaysia, Thailand and Vietnam. The parent company Canon Inc. has a global network of more than 300 companies and employs about 180,000 people worldwide. Canon is guided by its kyosei philosophy that focuses on living and working together for the common good.

More information is available at https://asia.canon.
---
1 MobileWork DX is jointly owned by Canon HongKong Co., Ltd. and Antelope International Limited.
2 MobileWork DX is subscription-based and requires installation on Canon MFDs for direct printing and scanning to cloud storage capability.