Canon Singapore Appoints Kazutada Kobayashi as New President and CEO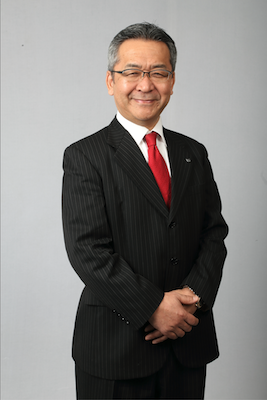 SINGAPORE, 6 May 2021 — Canon Singapore Pte. Ltd. (Canon Singapore) today announced the new appointment of Mr. Kazutada Kobayashi as President and CEO of Canon Singapore, the regional headquarters for Canon in the South and Southeast Asia region.

Mr. Kobayashi moved from his recent role as President & CEO of Canon India Pvt. Ltd, where he steered the helm since 2012 and was instrumental in leading the company to grow in the Indian sub-continent. Based in Singapore, he will oversee and lead Canon employees and business partners in the area of sales, marketing, service and operations in 24 countries and regions including Singapore and subsidiaries in India, Malaysia, Thailand and Vietnam.

"I'm honoured to be leading Canon for South and Southeast Asia. Over the last 40 years, Canon Singapore has driven creative innovation in Singapore and across the region and we will continue to develop innovative solutions to help businesses achieve digital optimisation, by leveraging our expertise in imaging technology. Being at the forefront of technology and ever ready to embrace new trends, Asia is a key market for us. Canon's corporate philosophy, kyosei, which is about living and working together for the common good, is especially apt for such a culturally diverse region like Asia. I look forward to bringing Canon Singapore to greater heights, with the best interests of our employees, partners and customers in mind." said Mr. Kobayashi.

Mr. Kobayashi joined Canon Inc. in 1980 and has more than 40 years of illustrious career in Canon in various management roles in Europe, Hong Kong and India.


About Canon Singapore Pte. Ltd.
Canon is a global leader in photographic and digital imaging solutions. Canon Singapore Pte. Ltd. is the headquarters for South & Southeast Asia driving sales, marketing and service strategies. Besides handling the domestic market, the company covers 23 other countries and regions including subsidiaries in India, Malaysia, Thailand and Vietnam. The parent company Canon Inc. has a global network of more than 300 companies and employs about 180,000 people worldwide. Canon is guided by its kyosei philosophy that focuses on living and working together for the common good.

More information is available at https://asia.canon.