New Canon imageCLASS LBP722Cx Helps Small and Medium Businesses Optimise Productivity in the New Normal
Ideal for today's offices, the user-friendly A4 colour laser single-function printer maximises workplace productivity with fast print speeds and flexible connectivity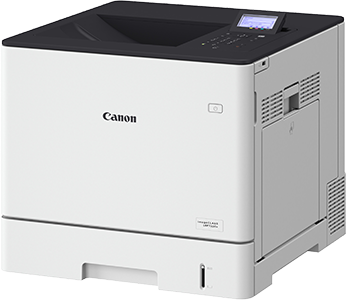 SINGAPORE, 10 January 2022 — Canon today announced the launch of the new imageCLASS LBP722Cx, a robust and reliable A4 colour laser single-function printer. Designed to provide businesses operating in the new normal with improved productivity, connectivity, data security and sustainability, the printer fits small and medium-sized enterprises (SMEs) as well as workgroups within large enterprises perfectly. The printer also employs a unique V² colour imaging technology to improve colour saturation and sharpness, producing remarkably striking, vivid and vibrant printouts.

"As businesses navigate change and uncertainty in the new normal, work and cost efficiencies will help position them for recovery and growth," said Norihiro Katagiri, Senior Vice President, Digital Printing & Business Solution Operations, Canon Singapore. "The latest imageCLASS LBP722Cx allows users to work efficiently with a variety of connectivity features and time-saving capabilities, while driving cost efficiency. Combining a high yield replacement toner that lowers cost per print, and a cloud-based print management solution that gathers print usage trends, the imageCLASS LBP722Cx boosts cost efficiency by helping businesses make informed decisions to reduce printing costs."

Increased Productivity and Connectivity
The imageCLASS LBP722Cx meets high volume colour printing demand in the office with fast print speeds of up to 38 pages per minute (ppm). The printer also offers a Quick Startup mode and swift First Print Out Time (FPOT) of less than 6.3 seconds to help users reduce time spent on waiting. In addition to greater productivity, the imageCLASS LBP722Cx delivers flexible connectivity with built-in wired LAN, wireless LAN and Dual Network that allows the sharing of printer across different network environments. Combined with seamless mobile connectivity, the printer supports a wide range of mobile printing solutions such as the Canon PRINT Business, Canon Print Service, Apple® AirPrint™ and Mopria® Print Service.

Enhanced Data Security
Safeguarding against data breaches, the imageCLASS LBP722Cx offers an array of security features to help businesses strengthen data security. Notably, the built-in Encrypted Secure Print feature holds encrypted print data temporarily till users authenticate at the printer to release print jobs for printing. This measure eliminates the possibility of unattended confidential printouts and helps prevent data leakages. The printer also supports TLS 1.3, the latest security protocol that encrypts data to provide a secure communication channel between the printer and computer. This helps to effectively prevent sniffing, spoofing and tampering of data exchanged between the two endpoints.

Additionally, the imageCLASS LBP722Cx protects data against tampering by malware or malicious third parties with Verify System at Startup and McAfee Embedded Control. These features verify the integrity of the printer's boot process, firmware and applications during startup and runtime. The printer also supports uniFLOW Online Express, a cloud-based print management solution that prevents unauthorised access with secure user authentication.

Improved Sustainability
Built to minimise negative impacts on the environment, the imageCLASS LBP722Cx offers a Forced Hold Print feature to hold print data temporarily until users release print jobs at the printer, reducing paper wastage due to uncollected printouts. The printer also includes a Sleep Mode that helps businesses reduce energy consumption to as low as 1.1 W during period of inactivity, and Auto Shutdown mode that sends the printer to power off after a predefined time.

Availability
The latest imageCLASS LBP722Cx will be available at authorised Canon distributors and dealers in January 2022.


About Canon Singapore Pte. Ltd.
Canon is a global leader in photographic and digital imaging solutions. Canon Singapore Pte. Ltd. is the headquarters for South & Southeast Asia driving sales, marketing and service strategies. Besides handling the domestic market, the company covers 23 other countries and regions including subsidiaries in India, Malaysia, Thailand and Vietnam. The parent company Canon Inc. has a global network of more than 300 companies and employs about 180,000 people worldwide. Canon is guided by its kyosei philosophy that focuses on living and working together for the common good.

More information is available at https://asia.canon.