Canon Digital Camera Software Development Kit (CD-SDK)

The Canon Digital Camera SDK (CD-SDK) is a software development kit that provides an interface for accessing Canon digital camera and image data captured with Canon digital cameras. The CD-SDK allows quick integration of Canon digital functions into your software. Such applications may include remote control via the USB interface, time-lapse photography, RAW file conversion, video feed and uploads/ downloads, etc.
The Canon Digital Camera SDK is available to software developers and computer programmers who wish to develop customized software applications for Canon digital cameras and are residing in the South & Southeast Asia region.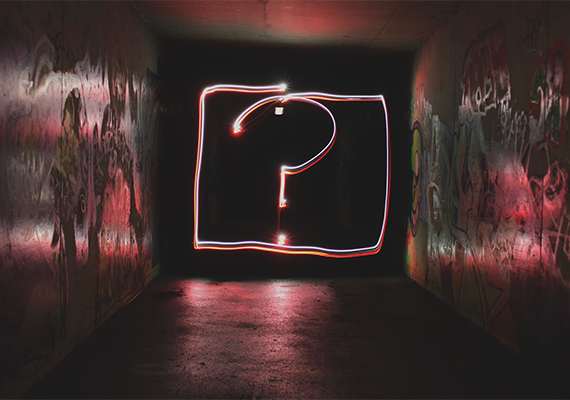 Have a question on the various Software Development Kits available?

​​​​​​​ Find your answers here.
Find out more
Development Environment Requirements
OS
Windows: Windows 7,8,8.1,10 (64bit/32bit)
Macintosh: Mac OS X 10.12-10.14 (64bit)
Memory
1GB or more
Hard Disk
50MB or more available storage
Interface
(Complies with camera specifications and PC USB interface)
SuperSpeed USB (USB3.1 Gen1)
SuperSpeed USB (USB3.0)
Hi-Speed USB (USB2.0)

EOS Digital SDK (ED-SDK) enables software developers to produce dedicated software programs to control EOS/PowerShot cameras for integration in business solution.
ED-SDK provides the functions to configure camera settings, to control camera shooting behaviours and to transfer images from a camera. Every function is provided as Application Programming Interface (API) and is able to be called from a software application running on a host PC which is connected with a camera.
ED-SDK package consists of SDK library modules, API document, program headers and sample applications. The library modules work on Windows and macOS.
​
Supported Digital Cameras
| | | |
| --- | --- | --- |
| EOS-1D C | EOS 70D | EOS 1200D |
| EOS-1D Mark III | EOS 77D | EOS 1300D |
| EOS-1Ds Mark III | EOS 80D | EOS 1500D |
| EOS-1D Mark IV | EOS 90D | EOS 3000D |
| EOS-1D X | EOS 100D | EOS M*1 |
| EOS-1D X Mark II | EOS 200D​ | EOS M2*1 |
| EOS 5DS​ | EOS 200D II | EOS M3*1 |
| EOS 5DS R | EOS 450D | EOS M5*1 |
| EOS 5D Mark II | EOS 500D | EOS M6*1 |
| EOS 5D Mark III | EOS 550D​ | EOS M6 Mark II |
| EOS 5D Mark IV | EOS 600D | EOS M10*1 |
| EOS 6D​ | EOS 650D | EOS M50 |
| EOS 6D Mark II​ | EOS 700D | EOS M100*1 |
| EOS 7D | EOS 750D | EOS M200 |
| EOS 7D Mark II | EOS 760D | EOS R |
| EOS 40D | EOS 800D​ | EOS RP |
| EOS 50D | EOS 1000D | PowerShot G5 X Mark II |
| EOS 60D | EOS 1100D | PowerShot G7 X Mark III |
| | | PowerShot SX70 HS​ |
*1 Remote capture functions are not supported.

Camera Control API (CCAPI) is based on HTTP technology and can be communicated on IP protocol via Wi-Fi, so that it allows developers to choose various operating system or platform for business solution.

With CCAPI, a host application can configure camera settings, get live-view image, trigger taking picture and retrieve images from camera as well as with ED-SDK.​

​Any special camera libraries are not required to communicate with CCAPI enabled camera. The camera which is activated CCAPI functionality can respond CCAPI requests from a host application.
​
Supported Digital Cameras
EOS RP (Firmware 1.1.0 and above is required)
PowerShot SX70 HS (Firmware 1.1.0 and above is required)
PowerShot G5 X Mark II
PowerShot G7 X Mark III
​​​​​​​
Supported Digital Cameras​​​​​​
Notes: Provides an interface for accessing image data shot using Canon PowerShot G7 X Mark II. Allows users to transfer images in a camera to storage media on a host PC and allows remotely connected cameras and the image being shot to be controlled from a host PC.
Eligibility
Applications are accepted only from Singapore, Malaysia, Thailand, Hong Kong, Taiwan, Philippines, Indonesia, Brunei, Sri Lanka, Cambodia, Vietnam, Myanmar, Nepal, India, Pakistan, Maldives and Mongolia.
The Applicant must be a legally registered entity, operating under the laws of the country/region in which it is established.
Applications from academic institutions or organisations (e.g. a university, college, polytechnic or school) may be considered only if they are made by the academic institution or organisation itself (and not by students or academic personnel in their personal capacity).
For all other applicants, please contact your local Canon Sales Companies for more information.
Applications must be made using APPLICATION FOR CANON DIGITAL CAMERA SOFTWARE DEVELOPMENT KIT (SDK) form.
The Applicant must provide a legitimate purpose (business or internal use) for which it intends to use the SDK, and related relevant information.
Please complete the forms in type-writing. Handwritten Application Forms will be rejected.
Application must be submitted by an authorized representative of the Applicant entity.
A separate Form needs to be filled and submitted for each version of SDK being applied for.​​​
Submit Application Form Online
The COMPLETED AND SIGNED APPLICATION FORM and annexures (if any) are to be scanned in PDF/JPG file format attached to this application form.
Submission of an Application does not guarantee its acceptance. Canon Singapore Pte. Ltd. may reject an Application without providing reasons.
A response to the application will typically be provided within 2-4 weeks from date of submission.
All communications relating to the Application shall be sent by Canon Singapore Pte. Ltd. to the Applicant's Authorized Representative at the email address provided in the Application Form.